Are you looking for a commercial property to lease or buy? We have a options for both.
From warehouses and land for sale to office buildings for purchase or for lease, we may have a property right for your needs.
If you're looking to find a renter or buyer for your commercial property? Don't hesitate to reach out.
Call Kent at 610-685-3143 to get started. We look forward to hearing from you.
Red Marker: Properties for sale | Blue Marker: Properties for lease
[leaflet-map lat=40.351620 lng=-75.985510 zoom="4" fitbounds zoomcontrol !detect-retina scrollwheel height="500"]
[leaflet-marker lat=40.4791732 lng=-76.2657877 iconUrl="https://kentwrobel.com/wp-content/uploads/2020/09/google-309740_1280.png" iconSize="25,40" iconAnchor="25,40"]
0 Airport Rd Bethel, PA 19507
Learn More
[/leaflet-marker]
[leaflet-marker lat=40.434030 lng=-75.924740 iconUrl="https://kentwrobel.com/wp-content/uploads/2020/09/google-309740_1280.png" iconSize="25,40" iconAnchor="25,40"]
0 Snyder Road Reading, PA 19605
Learn More
[/leaflet-marker]
[leaflet-marker lat=40.33514 lng=-75.9599 iconUrl="https://kentwrobel.com/wp-content/uploads/2020/09/google-309740_1280.png" iconSize="25,40" iconAnchor="25,40"]
1001-1015 Penn Ave, Wyomissing, PA 19610
Learn More
[/leaflet-marker]
[leaflet-marker lat=40.17349 lng=-75.68511 iconUrl="https://kentwrobel.com/wp-content/uploads/2020/09/google-309740_1280.png" iconSize="25,40" iconAnchor="25,40"]
1050-1090 Ridge Road Pottstown PA 19465
Learn More
[/leaflet-marker]
[leaflet-marker lat=40.3312838 lng=-75.9029075 iconUrl="https://kentwrobel.com/wp-content/uploads/2020/09/google-309740_1280.png" iconSize="25,40" iconAnchor="25,40"]
1720 Mineral Spring Road Reading, PA 19602
Learn More
[/leaflet-marker]
[leaflet-marker lat=40.2445187 lng=-75.6066689 iconUrl="https://kentwrobel.com/wp-content/uploads/2020/09/google-309740_1280.png" iconSize="25,40" iconAnchor="25,40"]
1963 E High Street, Pottstown, PA 19464
Learn More
[/leaflet-marker]
[leaflet-marker lat=40.3442039 lng=-75.9580718 iconUrl="https://kentwrobel.com/wp-content/uploads/2020/09/google-309740_1280.png" iconSize="25,40" iconAnchor="25,40"]
501 N Wyomissing Blvd Wyomissing, PA 19610
Learn More
[/leaflet-marker]
[leaflet-marker lat=40.43972 lng=-75.9457 iconUrl="https://kentwrobel.com/wp-content/uploads/2020/09/google-309740_1280.png" iconSize="25,40" iconAnchor="25,40"]
5220 Pottsville Pike Leesport, PA 19605
Learn More
[/leaflet-marker]
[leaflet-marker lat=40.35634 lng=-76.1494 iconUrl="https://kentwrobel.com/wp-content/uploads/2020/09/google-309740_1280.png" iconSize="25,40" iconAnchor="25,40"]
631 W Penn Avenue, Robesonia PA
Learn More
[/leaflet-marker]
[leaflet-marker lat=40.41471 lng=-75.93748 iconUrl="https://kentwrobel.com/wp-content/uploads/2020/09/google-309739_960_720.png" iconSize="25,40" iconAnchor="25,40"]
10 Wingco Lane Reading, PA 19605
Learn More
[/leaflet-marker]
[leaflet-marker lat=40.391618 lng=-75.994134 iconUrl="https://kentwrobel.com/wp-content/uploads/2020/09/google-309739_960_720.png" iconSize="25,40" iconAnchor="25,40"]
1060 Old Bernville Road Leesport, PA Suite 200
Learn More
[/leaflet-marker]
[leaflet-marker lat=40.3032899 lng=-75.852533 iconUrl="https://kentwrobel.com/wp-content/uploads/2020/09/google-309739_960_720.png" iconSize="25,40" iconAnchor="25,40"]
11 Fairlane Road Reading, PA 19606
Learn More
[/leaflet-marker]
[leaflet-marker lat=40.3438333 lng=-75.9742041 iconUrl="https://kentwrobel.com/wp-content/uploads/2020/09/google-309739_960_720.png" iconSize="25,40" iconAnchor="25,40"]
1100 Berkshire Boulevard Wyomissing, PA 19610
Learn More
[/leaflet-marker]
[leaflet-marker lat=40.26298 lng=-75.97272 iconUrl="https://kentwrobel.com/wp-content/uploads/2020/09/google-309739_960_720.png" iconSize="25,40" iconAnchor="25,40"]
122 Andrews Ways, Mohnton, PA 19540
Learn More
[/leaflet-marker]
[leaflet-marker lat=40.4868 lng=-75.83588 iconUrl="https://kentwrobel.com/wp-content/uploads/2020/09/google-309739_960_720.png" iconSize="25,40" iconAnchor="25,40"]
14390 Kutztown Road Fleetwood, PA 19522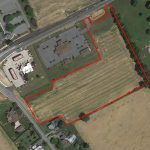 Learn More
[/leaflet-marker]
[leaflet-marker lat=40.2471 lng=-75.69077 iconUrl="https://kentwrobel.com/wp-content/uploads/2020/09/google-309739_960_720.png" iconSize="25,40" iconAnchor="25,40"]
1646-1648 W High Street Pottstown, PA
Learn More
[/leaflet-marker]
[leaflet-marker lat=40.3392919 lng=-75.9759411 iconUrl="https://kentwrobel.com/wp-content/uploads/2020/09/google-309739_960_720.png" iconSize="25,40" iconAnchor="25,40"]
1991 State Hill Rd Wyomissing, PA 19610
Learn More
[/leaflet-marker]
[leaflet-marker lat=40.3544611 lng=-75.9835598 iconUrl="https://kentwrobel.com/wp-content/uploads/2020/09/google-309739_960_720.png" iconSize="25,40" iconAnchor="25,40"]
2 Meridian Blvd Wyomissing, PA 19610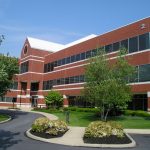 Learn More
[/leaflet-marker]
[leaflet-marker lat=40.36791 lng=-75.92675 iconUrl="https://kentwrobel.com/wp-content/uploads/2020/09/google-309739_960_720.png" iconSize="25,40" iconAnchor="25,40"]
2300 B N. 5th Street, Reading PA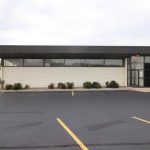 Learn More
[/leaflet-marker]
[leaflet-marker lat=40.36553 lng=-76.1903 iconUrl="https://kentwrobel.com/wp-content/uploads/2020/09/google-309739_960_720.png" iconSize="25,40" iconAnchor="25,40"]
3 N 3rd Street Womelsdorf, PA 19567
Learn More
[/leaflet-marker]
[leaflet-marker lat=40.3655428 lng=-76.1901444 iconUrl="https://kentwrobel.com/wp-content/uploads/2020/09/google-309739_960_720.png" iconSize="25,40" iconAnchor="25,40"]
30 North 3rd Street Womelsdorf, PA 19567
Learn More
[/leaflet-marker]
[leaflet-marker lat=40.3411242 lng=-75.9876411 iconUrl="https://kentwrobel.com/wp-content/uploads/2020/09/google-309739_960_720.png" iconSize="25,40" iconAnchor="25,40"]
320 Abington Drive Wyomissing, PA 19610
Learn More
[/leaflet-marker]
[leaflet-marker lat=40.3655428 lng=-76.1901444 iconUrl="https://kentwrobel.com/wp-content/uploads/2020/09/google-309739_960_720.png" iconSize="25,40" iconAnchor="25,40"]
30 North 3rd Street Womelsdorf, PA 19567
Learn More
[/leaflet-marker]
[leaflet-marker lat=40.341847 lng=-75.9579811 iconUrl="https://kentwrobel.com/wp-content/uploads/2020/09/google-309739_960_720.png" iconSize="25,40" iconAnchor="25,40"]
420 N Park Rd Wyomissing, PA 19610
Learn More
[/leaflet-marker]
Commercial Properties For Sale
Commercial Properties For Lease